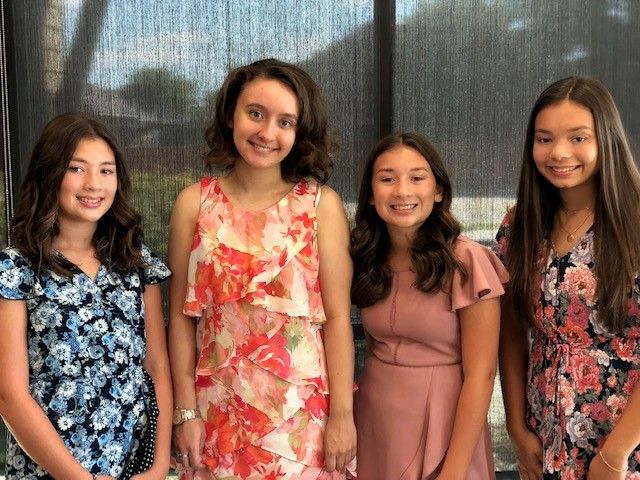 We are so excited and proud to announce our first Glynda King Scholarship winners! From left: Ava Attar, Lorien Britt, Audrey Attar, Aurora Attar.
The scholarship , which was open to the entire community, was created in honor of Glynda King – a beloved piano teacher, friend, community pianist and RMTA member, who passed away in August of 2021 after battling pancreatic cancer.
Check out the article in Blue Ribbon News for all of the details on why these amazing young musicians were chosen.
For information on how to apply or donate to the Glynda King Scholarship please Click Here