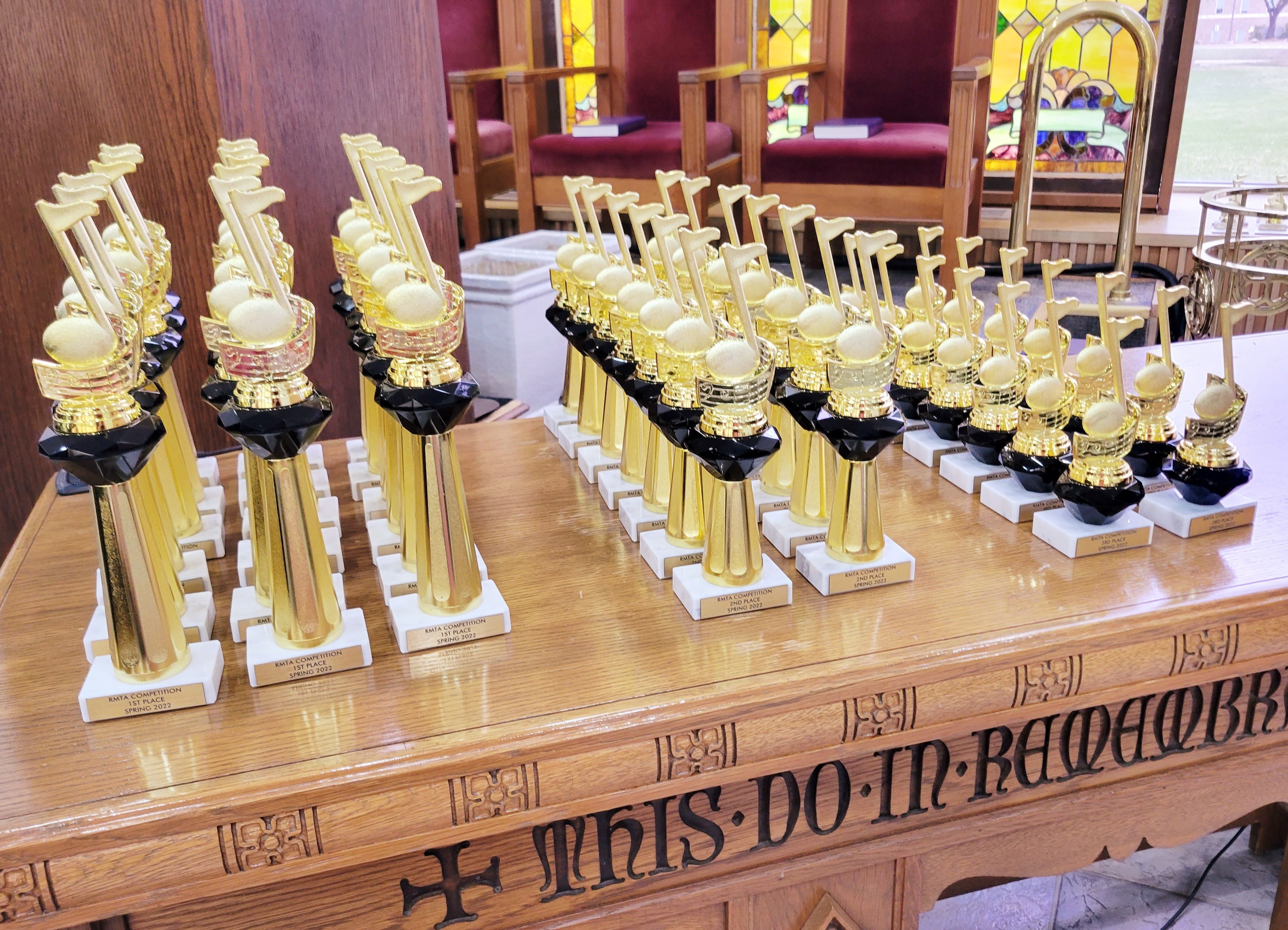 The RMTA Spring Music Competition was held on Saturday, April 23 2022. The top 3 performers from each level were chosen and competed with each other at the recital held on April 24th. was chosen and The winners from each category are: 
Beginner Vocal 
1st: Priya George, 2nd: Carter Pollard, 3rd: Saylor Bannister
Intermediate Vocal 
1st: Dorina Smajli, 2nd: Hailey Robertson, 3rd: Riley Parks
Advanced Vocal 
1st: Victoria Barron, 2nd: Lexi Lowe, 3rd: Elise Fritz
Vocal  Ensamble
1st: Beckett and Rollins Kirk
Primer Beginner Piano 
1st: Bella Loria, 2nd: Silas Gulik, 3rd: Anabella Rivera
Beginner I A Piano 
1st: Dominick Lopez, 2nd: Parker Hudson, 3rd: Tinley Marzluff
Beginner I B Piano  
1st: Hazel Wilhelm, 2nd: Lilly Taylor, 3rd: William Kern
Beginner II A Piano 
1st: Elise Melton, 2nd: Finnley James, 3rd: Emma Bell 
Beginner II B Piano  
1st: Noah Votteri, 2nd: Yoel Anguilet, 3rd: Cate Watkins
Beginner III Piano 
1st: Holly Velez, 2nd: Millie Timoteo, 3rd: Noah Tran 
Early Intermediate Piano 
1st: Joaquin Padilla, 2nd: Andrew Kern, 3rd: Ethan Abraham
Intermediate Piano 
1st: Jeff Brockway, 2nd: Maddie Kern, 3rd: Charlotte Newton
Late Intermediate Piano 
1st: David Nash, 2nd: Abigail Tran, 3rd: Luke Randoph-Seng
Early Advanced Piano 
1st: Autumn Park 2nd: Vivian Pikett, 3rd: Tien Nguyen 
Early Advanced Piano 
1st: Emma Kern, 2nd: Hannah Park, 3rd: Jack Pickett
Advanced Piano  
1st: Vivian Pickett, 2nd: Autumn Park , 3rd: Kate Valentine
Piano Duet 
1st: Jade and Ella Gardner 
Thank you to all who participated and congratulations to our winners!